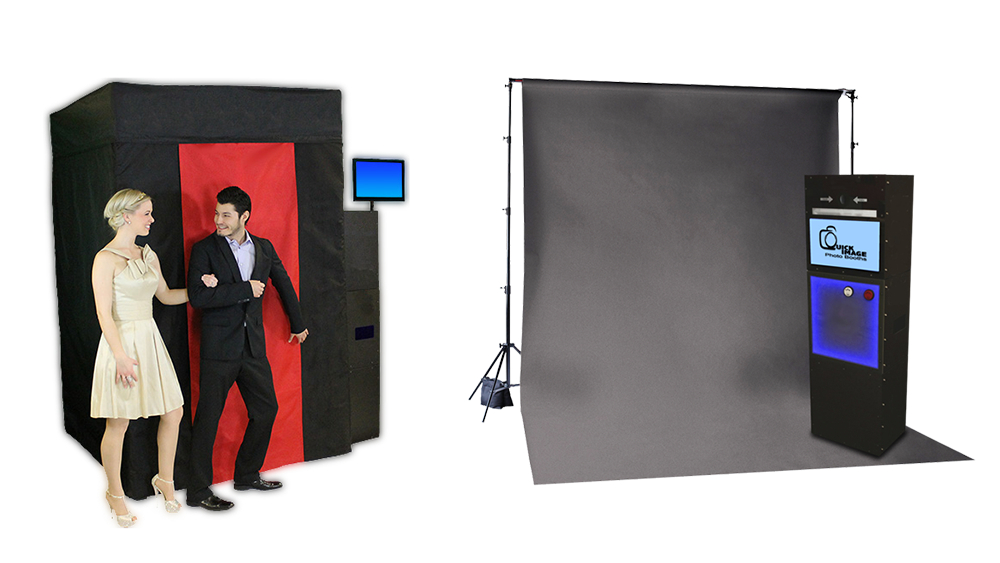 Just because our photo booths are exceptionally portable and easy to use doesn't mean they aren't state of the art.  We use Canon DSLR cameras combined with a high-speed dye sublimation digital photo printer for truly professional results.  
What is a dye sublimation printer you ask? Dye sublimation technology uses heat to vaporize colored dye causing it to be thermally absorbed into the surface of the photo paper.  Not sprayed onto the papers surface as you would find with a typical ink jet or laser jet printer.  Even with a high end ink jet printer you can detect the individual ink dots that make up the image upon close examination.  This is why digital photos printed at home look less realistic than you would get from a professional photo lab.  And home made prints often smudge and fade over time as well.  At Quick Image Photo Booths we use only the best technology on the market today so you can rest assured that our prints will be of the highest quality and last a lifetime. 
To learn more about dye sublimation printing click HERE.